Bathroom Design Ideas
NEWMARKET
The original design of this bathroom, laundry and toilet consisted of a lot of corners and small impractical spaces. The whole space was completely reconfigured with the existing laundry and bathroom switching locations as well as building a separate toilet in between. A nice long hallway was created to go straight into the back yard rather than the only entry point being through the laundry. As you can see, the space is now more streamlined and functional with a great amount of storage and better placement of fittings and fixtures.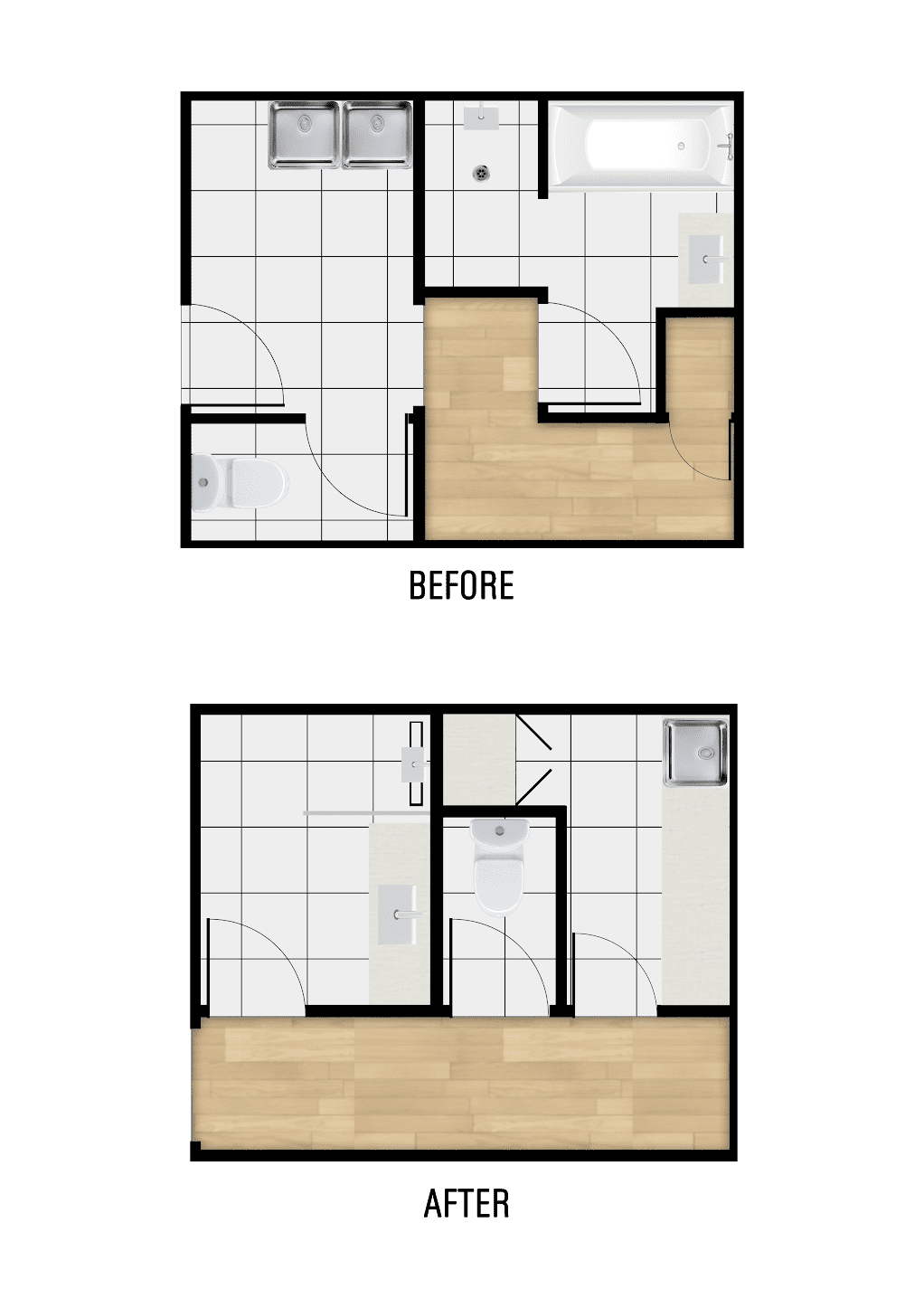 See the Newmarket Bathroom Renovation Project.
CHAPEL HILL
The original design had areas that weren't exactly functional or aesthetically pleasing. The position of the window didn't allow the mirror to fit the full length of the vanity in the location it was originally placed. Our advice was to install the bath underneath the window and change the position of the vanity to ensure there was enough room for a full width mirrored cabinet. The new layout also allowed us to increase the size of the shower and bath.