Budget Bathroom Renovations
Top quality budget bathroom makeover
MasterCraft provide top quality budget bathroom renovations for homeowners, landlords, and property managers throughout Brisbane we can customise a renovation plan to suit your needs and financial requirements. Careful planning and accessory choices can ensure you achieve a fresh new look without breaking the bank.

Premium grade makeovers on a budget
Top quality workmanship and the industry experience which allows our team to source great fixtures and fittings which are long lasting and look amazing but fit within your cost structure means we can deliver a premium grade makeover on a budget.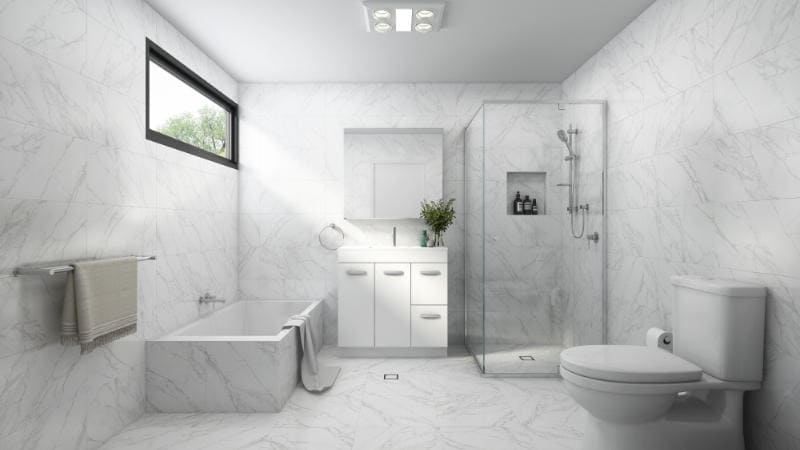 Partial bathroom renovation
To provide our clients with a cheaper bathroom renovation option we offer partial bathroom renovations. This option involves updating specific aspects of the bathroom such as the tiling, shower screens, and tapware to create a big impact while keeping costs down.
The main bathroom design and layout is kept the same which removes some of the larger expenses involved in the bathroom renovation cost. These include relocating plumbing, electrical work, plastering and painting. This kind of renovation involves updating your shower with new tiling, shower screen, waterproofing, fittings and fixtures, installing a new vanity, mirror and towel rail. This option can give your bathroom a fresh new look, while dealing with any waterproofing issues.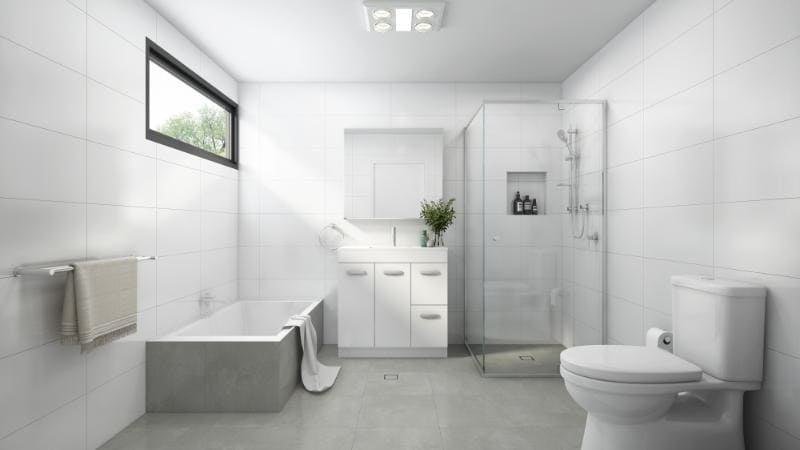 Partial renovation - Smart Renovation
(no new bath, no electrical items)
Remove shower screen
Strip out wall and floor tiles where required
Plumbing – rough in and install new fixtures
Re-sheeting where required
Waterproofing to the Australian standards of shower floor and walls
Installation of pressed edge wall and floor tiles
Install wall and floor tiles to existing heights
Installation of accessories
Installation of a new pre-made vanity with ceramic top
Installation of a custom-made shower screen
Installation of a custom-made mirror
The complete details on the scope of works for these partial renovation options can be found here - Partial Bathroom Renovations Brisbane.
Benefits of a partial bathroom renovation
Opting for a partial reno can mean significant savings as well as:
enabling repairs and a refresh to be carried out to sell, rent, or pass a building inspection.
provides a short term investment to tidy and waterproof the space, fixing any leak issues in the process.
replacing all the tiles in the room to ensure tiles match to not look like a repair.
adding value to your property.
providing a modern design rejuvenation and style update.
Limitations of a partial bathroom renovation
Not suitable for bathrooms before 1990 due to asbestos.
Not suitable for bathrooms that are more than 10 years old due to expired warranty.
Not suitable for bathrooms that have water damaged flooring and framing.
Not suitable for layout changes.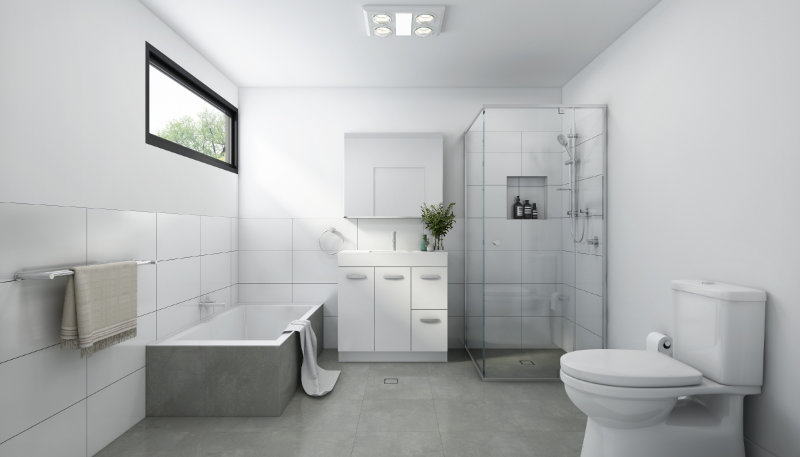 Full service renovations
As part of the MasterCraft bathroom renovation service we supply all the tradespeople required, as well as managing the project from start to completion. Full service, regardless of your budget.
Top quality bathrooms on a budget Brisbane
Get started on your bathroom renovation now contact our team on 0423 373 542 or complete our bathroom renovation quote request form today.
If you are looking for a full update to your bathroom or ensuite we offer complete bathroom renovations as well. Find out more - Complete Bathroom Renovations Brisbane

BATHROOM RENOVATIONS FAQ
For more in depth bathroom renovations information visit our Bathroom renovations Information page