Bathroom Renovations Under $10,000
Affordable bathroom shower renovations
Updating your bathroom doesn't have to be overwhelmingly expensive. MasterCraft professional renovation team offers an affordable bathroom renovation shower repair package for around $10,000 allowing you to give your bathroom the refresh it needs without the financial strain of a large budget. When you choose MasterCraft you can rest assured that lower cost doesn't mean lower quality.

Quality bathrooms at a cost-effective price
No two bathrooms are the same, however, we have streamlined our processes and handpicked materials to keep your shower repair renovation under $10 000 as much as possible. Each reno will have different aspects which may increase or decrease this amount. Our bathroom design team will take you through all options available so you can make informed decisions on what is important to you and your bathroom to keep the project as close to your budget as practical.
Find out more about our bathroom shower renovation - Shower Repair Package .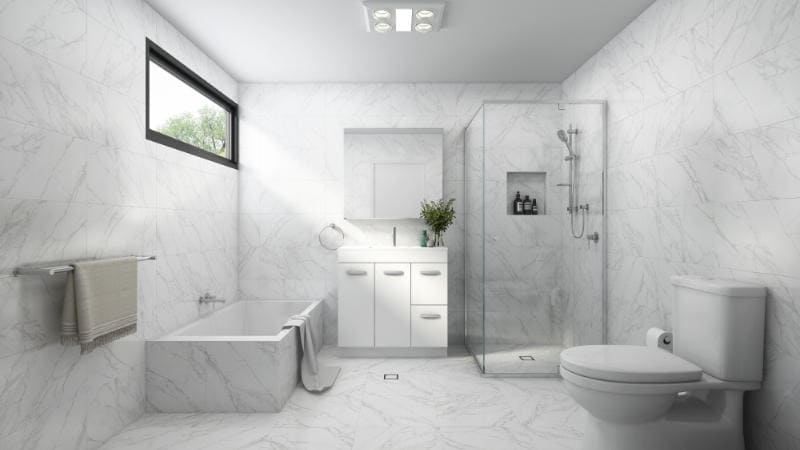 Our team have been in the renovation industry in Brisbane for years, over that time we have sourced reputable suppliers to provide a quality, cost-effective products which allows us to keep your budget as manageable as possible.
We maintain a high level of workmanship across all our renovation services for homeowners, landlords, and property managers from the budget to the premium, you will always get a high standard of plumbing, tiling , glazing, and waterproofing on every remodel project.
Benefits of using MasterCraft bathroom renovation team
Opting for a partial MasterCraft renovation can mean significant savings as well as:
enabling repairs and a refresh to be carried out to sell, rent, or pass a building inspection.
provides a short term investment to tidy and waterproof the space, fixing any leak issues in the process.
replacing all the tiles in the room to ensure tiles match and don't look like a repair.
adding value to your property.
providing a modern design rejuvenation and style update.
Limitations of a Partial Bathroom Renovation
Not suitable for bathrooms before 1990 due to asbestos
Not suitable for bathrooms that are more than 10 years old due to expired warranty
Not suitable for bathrooms that have water damaged flooring and framing
Not suitable for layout changes.
See Complete Bathroom Renovations if your bathroom has any of these criteria.
What is included in a partial bathroom renovation?
MasterCraft offers partial bathroom renovations from $16,200 in which the scope of works has been constructed to give you a brand new bathroom in a cost effective wa to lower costs.
Smart Renovation Scope
Remove shower screen
Strip out wall and floor tiles where required
Plumbing – rough in and install new fixtures
Re-sheeting where required
Waterproofing to the Australian standards of shower floor and walls
Installation of pressed edge wall and floor tiles
Install wall and floor tiles to existing heights
Installation of accessories
Installation of a new pre-made vanity with ceramic top
Installation of a custom-made shower screen
Installation of a custom-made mirror
Every MasterCraft renovation project is overseen by an experienced project supervisor who coordinates product deliveries, tradespeople, monitors workmanship, and keeps you up to date as the project progresses.
Find out more about our bathroom shower renovation - Shower Repair Package .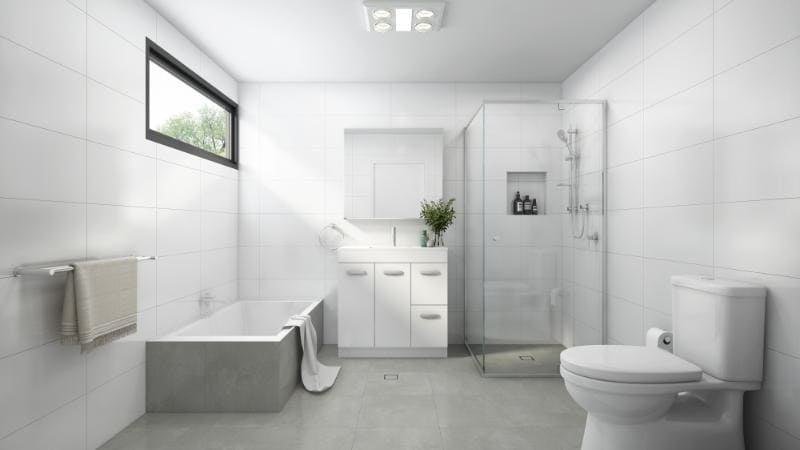 Top quality bathrooms Brisbane
Get started on your affordable bathroom renovation now, contact our team on 0423 373 542 or complete our bathroom renovation quote request form today.

BATHROOM RENOVATIONS FAQ
For more in depth bathroom renovations information visit our Bathroom renovations Information page