Shower Sealing Brisbane
Your local shower seal specialists in Brisbane
Please Note: MasterCraft only offers Tiling as part of a Bathroom Renovation. We no longer do straight tiling jobs. We apologise for any inconvenience.
MasterCraft Tiling & Bathroom Renovations are your local shower sealing specialists in Brisbane. Our team take pride in providing every customer with high quality workmanship and long lasting waterproofing products to ensure a long term shower leak repair service. Whether you have a small ensuite shower or a large, multi-head shower room, MasterCraft's professional waterproofers can assist with all your leaking shower repair needs.

Looking for quality shower sealing?
How do I know if my shower is leaking?
Are your bathroom walls and floor always a little too damp?
Have you noticed cracks in the shower tiles or holes in the grout?
Is paint peeling from your bathroom walls or in rooms adjacent to the bathroom?
Is there a musty or mouldy smell around the bathroom area?

If you answered yes to any of the above you could have a significant leaking shower problem.

If left unrepaired, leaking showers can cause all sorts of damage to your home over time. From bubbling paintwork to expanding plasterboard, right up to structural issues due to damp, rotting timber within the walls. Unfortunately, these issues don't go away by themselves and will only get worse if left alone.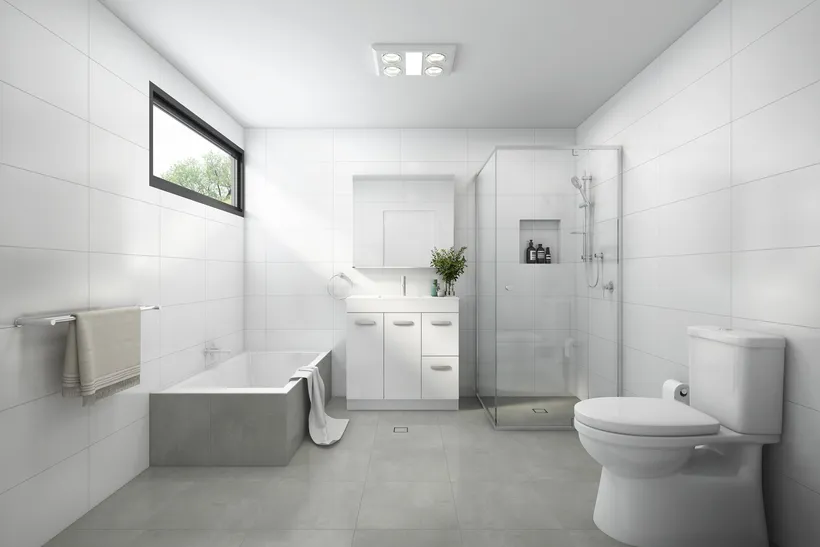 MasterCraft's shower waterproofing team can help by repairing leaking showers ensuring that the walls and shower base, as well as the surrounds, are completely sealed. Our team highly recommend investing in a professional shower repair solution. There are many shower waterproofing 'quick fixes' available, while these could provide a cheaper option the results are not as long lasting and are often not backed with professional product guarantees.
Complete shower waterproofing solutions
Our team can take care of any job required to fix your shower leak, from tiling, plumbing repairs, replacing tapware or showerheads, shower screen replacement and more. Our professional waterproofers use proven, reliable waterproofing products utilising a Class 3 membrane, 2 coat system with bond breaker reinforcement to all internal corners. Our services and products are backed by a 10 year manufacturer warranty and a 6 ½ year workmanship warranty on installation.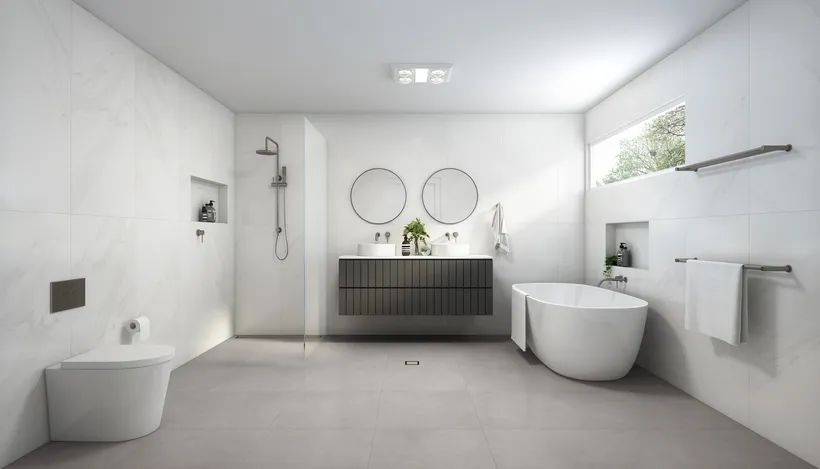 Why should I reseal my shower?
Waterproofing was only introduced as a mandatory building requirement in 2004, so it may be that your showers' waterproofing is failing, or it may not have any waterproofing at all.

If your shower hasn't been sealed thoroughly the likelihood of damage to the surrounding areas from leaking water is quite high. One of the big problems with a leaking shower recess is that by the time you notice the issue the damage has probably already occurred.

To counter this, we recommend your shower is professionally sealed by a licensed waterproofer to ensure no further damage is done.
Shower leak repair experts Brisbane
MasterCraft Tiling & Bathroom Renovations can help with all your bathroom repair and shower sealing needs throughout Brisbane. Contact our waterproofing team on 0423 373 542 or complete our online shower sealing service request form today.

TILING FAQ
For more in depth tiling information visit our Tiling Information page